Not to be badmouthing my own department, but the Gun Grip Fiasco is such an excellent example of idiocy and red tape, I cannot resist telling the story.
Recently there was a post in a Facebook group in which we were discussing department-issued weapons. I didn't tell my convoluted story there, but some of you will find this entertaining.
Gun Grip Choices
When I was hired in 1983, I was issued a .38 caliber Smith & Wesson revolver. At the time, the department was experimenting with the use of Hogue grips. They may make a better product now, but these grips were hard plastic, formed for someone's fingers, but not mine.
Fortunately, the range staff said that grips were a personal choice, and that was the one customization allowed on the county-issued weapons. I promptly put the stock Smith & Wesson wood grips from my Model 19 on the gun.
During range training, an instructor approached me as I fired my weapon. When I finished, he said, "Why do you have those grips on your gun, Cadet?"
I replied, "It's what I'm used to."
We walked to my target together. He looked at the results and said, "I can't argue with success."
Carrying Revolvers in Patrol
When I went to patrol, my department still carried revolvers. I chose to carry a personal weapon, a Smith & Wesson Model 14. I put my beloved wood grips on that gun, removing them from my county-issued Model 15. And that is the gun I carried for the next five years until LASD switched to the Beretta 92F, a gun I hated from the day I first handled it.
The Berettas were phased in slowly. The Los Angeles County Sheriff's Department is a big machine (by the way, you really should check out the new LASD website—badass!), and nothing happens in the blink of an eye. With 10,000 sworn deputies, switching the entire department from revolvers to autoloaders—something that took substantial training—was an enormous undertaking.
I was still at Firestone station but nearing the end of my patrol career. Deputies from our station were being scheduled for the transition, but I managed to avoid the first, second, third, fourth—and so on—waves, using a variety of reasons to cancel each time they scheduled me for the training.
I was determined to be the last deputy sheriff in Los Angeles to be carrying a wheel gun, and I nearly pulled it off.
The Fiasco Begins
During the process of switching the department to autoloaders, someone decided that the revolvers would be available for purchase. Each deputy could buy one turned-in Model 15 revolver. When this was decided, a number—if not the majority—of deputies had already turned in their guns. Many of those deputies scrambled to Logistics asking to purchase the weapons they had originally been issued and had turned in once they were issued their new Berettas.
The result was a departmental memorandum explaining that each deputy would be allowed to purchase a department-issued Model 15 revolver, but not to go to Logistics asking to buy back the weapon they had been issued.
The intent of the newly-issued rule was obviously to keep deputies from badgering the employees at Logistics to go through the thousands of guns that had been turned in, just to find "theirs." It was a reasonable policy, though not necessarily well-received by those who had already turned their guns in.
Fiats with Bullets
But I was still carrying the wheel gun at the time, and I was perhaps the last deputy at Firestone station to do so. I was a dinosaur.
Everyone else was ecstatic about their new guns, saying, "These Berettas are great! Three, fifteen-round mags and one in the pipe—46 rounds of ammo at the tips of your fingers!"
I was never a fan. I loved my wheel gun and was in no hurry to give it up.
Eventually, the training sergeant at Firestone said I was out of excuses and passes, and I was mandated to attend the Beretta training. As it turned out, I actually was one of the last deputies in patrol who had not been converted. I begrudgingly went to training and was issued the big bulky pistol with lots of bullets so many were ecstatic to have. I hated it.
Now I had to report to Logistics in Whittier to turn in my county-issued revolver.
Government Employees
The price of the revolvers was cheap, maybe $150. So I drove to Whittier with a personal check and my county-issued Model 15, which had no grips. I couldn't find the Hogue plastic pieces of crap that it had come with, and I figured it didn't matter since I was going to buy it back anyway. So, I stuffed it in a gun rug and hauled it to Whittier as it was.
The civilian on the other side of the counter took his time coming to help me, and then, without a greeting, he asked what I needed.
I put the gun on the counter, concealed in a gun case. "I'm here to buy my revolver."
"You can't do that."
"What do you mean, I can't do that?"
"You can't buy your revolver. You can buy any other one."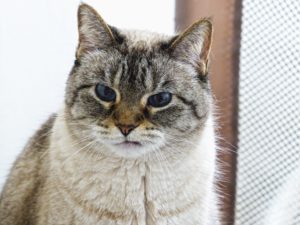 I tried being patient with the man who clearly had a chip on his shoulder.
"Sir, I have been issued a Beretta, so now I have to either turn in or purchase my revolver. I'm choosing to purchase it."
He showed me the memo and poked the relevant parts with a fat finger. "You can't ask for your gun."
Common Sense Not a Factor
"Partner," I said, bringing him in on the deal, "that memo and policy were meant to save you from the hordes of guys coming in here asking you to find the gun they turned in six months ago so they can buy it. Obviously, you can receive my revolver, turn around and set it on that shelf, and then pick it back up and put it on the counter so I can buy it."
"Nope."
This guy was an idiot, and I hadn't the patience to deal with him. "Fine, take the &%#*ing gun and sell me something else."
He grinned, having won his battle. He was The Man there.
I unzipped the case and he saw that my Smith & Wesson was naked. "Where are the grips?"
"I have no idea," I said. "They broke"—I lied—"because they were plastic pieces of shit, and I had to replace them with my own money. So this is as good as it gets."
"Nope," he said again. "I can't take it like this."
"Okay, then sell it to me."
"Nope."
I laughed. "Okay, so just to get this right: You won't take my gun, and you won't sell it to me either, right?"
"That's correct. You need to have grips on it."
I zipped it back in its place. "Cool. I'll keep it then. See ya."
The Defiant One
A week later, I received a written demand to return my Smith & Wesson Model 15, serial number such-and-such, or else! I ignored it.
Several more weeks passed by before I was called into my lieutenant's office on the matter. By then, I had been promoted to Detective Bureau, and we were somewhat insulated from the station brass. He asked about my gun, and I told him the story. He said, "Well, figure it out."
I had already figured it out, so I did nothing. (Some people may describe me as a tad hardheaded back in those days.)
Escalation
A couple more weeks went by before I was summoned to the captain's office. He had received a call from the captain of Logistics, who was incensed at my refusal to comply.
I told the skipper the whole story.  "This isn't on me, boss, this is on that dumbass at Logistics who has an attitude problem." I went on to say there was no reason I couldn't purchase my own gun, but this guy was on a power trip and had a chip on his shoulder.
Amazingly, the captain saw the reasonableness of my argument, and he took my side on the matter. He called Logistics as I stood across the desk from him, and he had a brief conversation with someone. When he hung up, he looked at me with exasperation. "Send a check to Logistics."
"Yes sir," I said, knowing at that moment I would deliver the check personally, rather than wasting a stamp.
(Author Note: Hogue makes some great products but the particular grips that were issued by LASD in 1983 were terrible, in my opinion.)
* * *
Thank you for reading my blog. I hope you will share it with your family and friends.