In the last few months of my patrol career, the intrusion of Mobile Digital Terminals (MDTs) began eroding the sanctity of the radio car and, in my opinion, the relationships of the partners therein.
Many cops were immediately enthralled by the electronic "toy" they were provided, and they enjoyed the many tools it offered: running license plates without going through dispatch, checking the driver's statuses of ex-whatevers, sending messages to others throughout our department.
A New Trend Emerged
When passing radio cars on the streets, it became all too common to see one, if not both, occupants staring at the glowing screens the way a nine-year-old watches morning TV. Of course, sometimes, the cops were likely reviewing a call or important message. But I know firsthand that more often than not, they were chatting with an academy friend who worked fifty miles away at another station, or with the sexy-voiced dispatcher, or with their buddy who was stuck working inside as the watch deputy.
Suddenly, rather than seeing Malloy and Reed carrying on conversations about women and criminals while their eyes dutifully scanned the streets, cars, business fronts, and alleys they passed, you saw Beavis and Butthead staring at the MTV in their car, oblivious to anything going on around them.
Similar to Smartphones
In the same way that smartphones have stolen the sanctity of personal visits, the introduction of electronics into radio cars has had the same effect. The way video games swept a generation of children off of the streets and parks and playgrounds, replacing physical activity with mind-numbing blocks of wasted lives, there was now a distraction from the world outside of those patrol cars, and an alternative to idle chat between partners.
As Night Car detectives, my partner and I were out in the field during most of our shifts. We drove around in "slick" cars—sedans of various colors that didn't have sheriff's insignia all over them—or sometimes in undercover vehicles of various makes and models. It amazed me how often we would pass a patrol car and the deputies inside would never notice our presence. I recall once pulling alongside one at a stoplight and neither occupant ever looked up to check their surroundings; they were too busy staring at the new digital toy in the car. My partner yelled to startle them, and we all laughed. But was it a laughing matter?
Patrol Training Lessons
When my patrol career first started, my training officer explained the principle of patrol thus: we put ourselves in harm's way and we hunt bad guys. The car was divided down the center, he said; everything on the right was mine, the left was his. He had better not ever glance over and see a "good shake" or a crime in progress on my side of the car that I had missed.
The point was that even if I was writing a report (yes, we did that with pencils on paper while remaining in the field handling our calls—unlike some agencies), it was my responsibility to constantly look up so that I would know our location and be aware of everything around us.
A Little Stress for Effect
A good training officer would watch for his trainee to fail to look up when the car changed directions, and then he would teach him/her a lesson that would never be forgotten. Halfway down the block where street signs couldn't be seen, the training officer would slam on the brakes and shout, "I've been shot! Where are we, trainee?"
Panic would strike and the trainee would fumble for words while the training officer ramped up the stress, screaming at him, "Are you going to let me die? Where are we, trainee? We need assistance!" Most trainees would only have to experience this once and they would never again be caught unaware of their location. As my training officer had said, "If you miss our location (when turning onto a street), ask. But know where we are at all times." I spent the rest of my career seeing every street sign on every corner.
Awareness is critical for uniformed patrol officers as their lives and the lives of others depend on it. "Keep your head on a swivel."
I might be one of those old-school cops who grumbles about how great it was then and how everything has changed and not for the better. It doesn't mean there isn't some truth to what I say. Truthfully, I know that police work is more difficult today than it was when I worked patrol. I tip my hat to every person willing nonetheless to continue putting themselves in harm's way. May God bless you and keep you safe.
* * *
Thank you for reading my blog. I hope you will share it with your family and friends.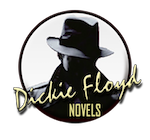 * * *