Law enforcement is shooting itself in the foot over COVID-19 and the questionably lawful orders they are being asked to enforce.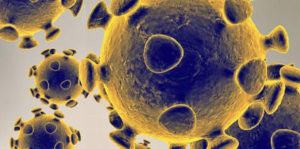 Governors are releasing convicted felons from prison and sheriffs are emptying their jails, all in the name of COVID-19.
Meanwhile, some officials are going after otherwise law-abiding citizens who dare to defy their orders by venturing outside during the COVID-19 fiasco.
Yes, I am calling it a fiasco rather than a pandemic or whatever other terms the media are using to further their agenda.
Do I Take COVID-19 Seriously?
Yes, I do. I stay at home and write. I ride my horses far away from civilization. My wife and I do our CrossFit workouts at home on stall mats I put in front of our barn/shop, and we run up and down our private gravel road. (We both look forward to our gym reopening!)
The wife makes the few trips out that are needed while being careful to practice social distancing and taking other precautions.
Personally, I think that is all that anyone can ask of us. And quite frankly, I do not agree with being "ordered" to stay home. That brings out the rebellious streak in me, as it clearly has for others.
COVID-19 and the Law
Recently, a man was arrested in a Colorado park where he took his wife and young daughter to have some fun in spite of the craziness we are experiencing behind COVID-19. ARRESTED! Same for some surfers in Southern California, a party-goer in Toledo (of all things), and a pastor holding church in Tampa, Florida. Most outrageously, a Utah man, released from a halfway house early due to COVID-19 concerns, broke into a home while the female homeowner slept, held her at knifepoint and restrained her with shoelaces.
So we are freeing actual criminals while jailing law-abiding citizens, including a man of the cloth. These are Gestapo practices that need to stop.
I promise you I would not make any such arrests without other compelling reasons to do so. I would openly defy any such order, just as I would have refused to enforce unconstitutional firearms laws, should I have been ordered to do so.
Questioning Authority
As a young patrol deputy at Firestone station, I was assigned to a one-man dayshift car.
That was the brilliant idea of a lieutenant who came from another station with an agenda of his own, but that's a whole other topic. (Previously, all Firestone cars were occupied by two deputies.)
One of his devoted followers, a sergeant with about five years on the job and ten minutes of patrol experience himself—and certainly not at Firestone—ordered me to write parking tickets on 64th Street between Central and Hooper. He said the street was overcrowded and people were parking their cars wherever they wanted, oftentimes illegally.
This area was where two types of people lived: the very poor, oftentimes hard-working immigrants of our country, and the gangsters who terrorized them. Parking tickets wouldn't help the former nor affect the latter.
Parking Control Officers
There were two civilian parking enforcement officers assigned to Firestone station, 11-Mary and 12-Mary. Writing parking tickets was the only job they had to do.
Firestone, at that time, was an unincorporated county area, which meant the CHP was responsible for traffic enforcement. There were no traffic deputies at the station. None of us wanted to write tickets, and we seldom would. It was the ghetto where violence was the true "quality of life" issue, and we deputies spent every minute of our shifts combatting it.
I said, "Isn't that what 11- and 12-Mary are for?"
That pissed the sergeant off. "The captain wants us writing tickets up there, and I'm ordering you to do it."
Defying Orders
I went 10-8 (in-service) with zero intention of doing any such thing. After all, I was a cop, not a meter maid.
During the shift, I made two felony arrests. I chased a Florencia gangster through an apartment complex on 64th between Central and Hooper and caught him with a shopping bag full of "dime bags" of marijuana.
That was a "possession for sales" arrest, a felony. It was the type of police activity that made a difference for the law-abiding citizens of that neighborhood, some of whom might sometimes park illegally.
Too Busy to Play Meter Maid
I also was hammered with report calls that day. It was so busy that I didn't write any of my reports during the shift; rather, I wrote them after my shift had ended, and on my own time.
The next day this slimy sergeant got me on the radio and asked me to meet him at a local park. We met and he chastised me for not writing parking tickets the day before as I had been ordered to do. I told him I hadn't had a chance, that I was busy. He retorted that my log was a typical "padded" log. I just chuckled at that.
He said, "The captain wants us writing tickets on 64th, and that's what we'll do." (The captain, oh boy, that's a whole other Oprah.) "If he wants us out here picking up trash in the park, that's what I'll do."
I smiled. "Well, that's the difference between me and you, pal."
Being Disciplined
The sergeant wrote me up in the black book, a collection of atta boys and ah shits that are referenced by supervisors when writing deputy annual evaluations. But I still didn't write any parking tickets. Not the next day or the day after that or for the remainder of my sentence to dayshift. Truthfully, I'm not sure I ever wrote one.
The point is, if I were still a cop, I would not arrest a man for taking his daughter to the park, no matter if my supervisor or the governor ordered me to do so.
More cops need to start thinking for themselves in these ways. Too many political hacks have taken over the administrations or won elections and are making horrible decisions about how their officers/deputies are to operate.
Polluting the Jury Pool
As a homicide detective, I often lamented that traffic cops polluted my jury pool.
It is true that most law-abiding citizens have very little contact with the police. When they do, it's oftentimes the result of a traffic stop and is not a pleasant experience. Not that cops shouldn't write tickets, but to hide in bushes and write tickets for five miles-per-hour over a limit to people trying to get to work is asinine, and it does nothing but turn law-abiding citizens against law enforcement.
If the officer also talks down to the citizen while doing so, that citizen remembers it when they're sitting on the jury that we've asked to put a killer in prison. All it takes is one person to hang the jury, and that one person is often the one with a score to settle against "The Man."
Now, at a time when segments of our population are outspoken against law enforcement, it is imperative that we don't further the divide by following questionably legal orders given by agenda-driven politicians, even when that politician is your sheriff.
Citing Easter Sunday churchgoers? Talk about alienating supporters.
The Constitution
Know it, follow it.
Be decent.
Be reasonable.
Be mindful of the spirit of the law, and remember that there's a thing called the Constitution, and I'm not talking about that three-masted frigate ("Old Ironside") docked in Boston Harbor.
* * *
Thank you for reading my blog. I hope you will share it with your family and friends.