Nada Lazarevic, a first-generation American, immigrated from Yugoslavia. The 67-year-old was a seamstress by trade who had built a steady and substantial clientele. Thrifty and hardworking, Nada saved until she could pay cash for her modest home and sensible car. She abhorred debt.
Nada was living The American Dream, until she disappeared. That was the 24th of August, 2001.
A Tale of Two Daughters.
Nada had two daughters: Jasmina and Vanessa. Or, the good daughter and the bad daughter, as my partner and I respectively called them.
Jasmina lived in Simi Valley, a considerable distance from her mother. She was married with children and she and her husband each worked hard to realize the American dream. In many ways, she was much like her mother. She spoke to her mother almost daily, as she loved her dearly.
The bad daughter, Vanessa Walker, lived a mile or so from her mother along with her second husband, Ken, and their two daughters. They lived in debt, spent extravagantly, and were always asking Nada for financial help.
Spoiler Alert:
Before getting too far into the facts of the case, it might be worthwhile to know that in 1988, Vanessa had murdered her first husband. She shot him in the back of the head while he slept, and reported it as a suicide. (Now even Stevie Wonder can see where this case is going.)
That little mishap occurred many years before Nada Lazarevic disappeared. And, to be fair, Vanessa had paid her debt to society, serving eighteen months in a low-level women's prison.
I'm just going to leave that there for a beat.
The Mother was Missing
Jasmina became concerned when she couldn't reach Nada by phone one day. She called her sister, Vanessa, and asked if she had seen or spoken her. Vanessa said she hadn't, and she told her not to worry. Over the next few hours, Jasmina continued her efforts to reach their mother. Still unable to do so, she again called Vanessa, expressed her concerns, and asked her to go check on her. Vanessa argued it wasn't necessary, but eventually she acquiesced to Jasmina's persistence and went to check on Nada. A short time later, Vanessa called Jasmina back and said she had checked their mother's residence, and she still wasn't home. Again, Vanessa insisted there was no reason to worry. Jasmina suggested they notify the police, but Vanessa refused to do so.
Frustrated, Jasmina made the long trip to her mother's house. There was still no sign of Nada or her vehicle, but her daily heart medication was left behind. Jasmina talked to neighbors and learned that nobody had seen Nada for a couple of days. She then called and made a report with the Palmdale Sheriff's station against the wishes of Vanessa.
Likely a Homicide
In Los Angeles County, missing person cases are investigated by the Missing Persons detail, which is a part of our Homicide Bureau. When foul play is suspected, the investigation is referred to a homicide team. In this case, there was ample suspicion of foul play, so my partner and I were assigned the investigation.
We interviewed the daughters. Jasmina was very concerned and upset about the welfare of her mother. Vanessa was dismissive, deceitful, and mostly uncooperative, as was her husband, Ken.
Jasmina told us that Nada had been upset with Ken and Vanessa over money issues. She didn't have a lot of details, but explained that Vanessa was constantly asking their mother for financial assistance. Over the years, Nada had lent the couple tens of thousands of dollars to pay off credit cards, make a down payment on their house, and finance their move from Oregon. Nada had also paid for Vanessa's lawyer after she murdered her first husband.
We would later learn that Ken and Vanessa had opened up lines of credit using Nada's identity, racking up over $50,000 in debt. Nada had recently begun receiving notices of the debt she now owed.
Friday evening, August 24th, Nada told Jasmina she planned to confront Ken and Vanessa about issues involving money. It was the last time the two spoke.
September 11, 2001
It was the last morning Americans would see the Twin Towers soar above our nation's most populous city. As a surveillance team prepared to tail the Walkers, thousands of miles away a plot was unfolding that would forever change the world.
My wife and I were awakened by a phone call, and soon we sat with tears in our eyes watching unforgettable images of our country under attack.
The department would go on tactical alert, as would all law enforcement agencies throughout the country. This meant we were all subject to be activated for emergency response. I phoned in to our bureau and learned we were not being assembled, though we were to stay ready to respond if needed.
After a few hours of watching coverage of that horrid event, my partner and I decided to resume our investigation. There was nothing we could do to help our east coast brethren, and for us there is nothing more difficult than that.
The surveillance team had been pulled off of our case and ordered to assemble at headquarters. But there were interviews to do, so my partner and I proceeded with our investigation by interviewing Nada's neighbors.
We went from house to house and spoke with several neighbors and there was one thing all of them had in common: all were glued to their television sets. Questions about Nada were asked and answered as images of planes striking the towers and people jumping from windows played on a continuous loop in the background. It was the strangest day of my career.
September 12, 2001
We interviewed Ken Walker, Nada's son-in-law. He didn't exactly confess, but he came close and made statements that would later be used against him in a court of law, as he was warned might happen. After he failed a polygraph examination, we interviewed him once more, and then he was arrested and booked on charges of murder.
It had been a long day, and it was late in the evening when we knocked on Vanessa's door. We told her we had arrested her husband for the murder of her mother, and we knew she was also involved. She adamantly denied any knowledge or involvement. Once I put my handcuffs on her, she began changing her tune. She eventually led us to her mother's abandoned vehicle in a nearby industrial area, but still claimed she had no knowledge of her death.
That night and the next day, we executed search warrants of the Walkers' home and places of businesses. We recovered Nada's personal key ring with keys to both her home and vehicle from Ken's locked, personally owned toolbox at the car dealership where he worked as a mechanic.
Witness Statements
Witnesses reported seeing Ken and Vanessa Walker come to Nada's home the last night she was seen alive. The next day, a neighbor saw Ken driving her car, followed by Vanessa in the Walkers' vehicle. Ken had begun to pull into Nada's home, but apparently changed his mind when he noticed the neighbor watching.
We later learned they were going to put the car back in the garage to add to the mystery of Nada's disappearance. When the neighbor saw them, Ken panicked and drove away, abandoning the car in a remote location.
A No Body Murder Case
Ken and Vanessa Walker were each charged with murder though we had not recovered the body of Nada Lazarevic.
A no body case is difficult to prove, as the first burden is to prove that she is dead, not just missing. And then you have to prove—without a body for evidence—that she was murdered.
We believed we could prove both, and the district attorney who ultimately tried the two, had concurred.
No Longer a No Body Case
On September 12, 2001, we learned that on September 8, 2001, the remains of an unidentified woman had been found in a remote area of Kern County. Armed with Nada's dental records, we drove to Kern County where a positive identification was made. It was no longer a no body murder case. I had looked forward to the challenge of trying the case without a body, as few cases have ever been tried successfully.
Nada's body had been found by someone collecting cans along a remote area of Highway 178, nearly 100 miles from Nada's home. She had been rolled down a steep embankment and come to rest in the brush below. Her body was decomposed and had been ravaged by animals; however, there was evidence of traumatic injury. The case was ruled a homicide.
Bad daughter would once again be headed to the pokey, along with her murdering husband.
Convictions for Both
Ken and Vanessa Walker were each convicted of second-degree murder.
Ken was sentenced to 15 years to life. He was eligible for parole in 2015, and again in August 2018, but denied both times. His next hearing will be in August 2021.
Vanessa received a sentence of 35 years to life and will be eligible for parole in 2026. Her previous conviction factored into the harsher sentence. Before sentencing, she claimed she did not kill her mother, and that it was a "lapse in judgment" that she hadn't reported the crime. She also claimed that she was the victim of domestic violence in the months leading up to the murder of her mother. She was the victim, again.
* * *
Thank you for reading my blog. I hope you will share it with your family and friends.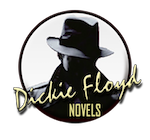 A GOOD BUNCH OF MEN
DOOR TO A DARK ROOM
ECHO KILLERS
THE COLOR DEAD

Death after dishonor
(Coming September 2019)