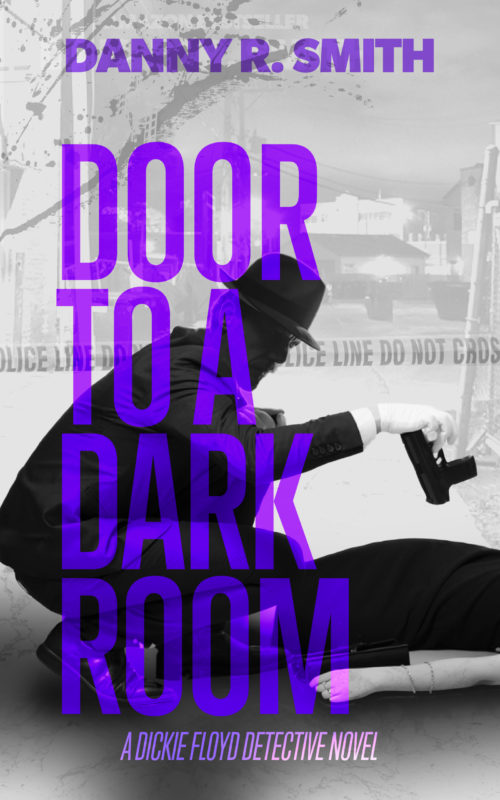 You don't just whack a cop in this town. The cops here will hunt you like a rabid dog and beat you and kill you and then beat you some more after you're dead—you saw it all the time on the news. - Leonard, the serial killer
The City of Santa Clarita is considered safe until a decapitated woman is discovered in the car of a missing realtor. When detectives home in on her wealthy husband, a mystery begins to unravel.
L.A. Sheriff's Homicide Detective Dickie Jones has returned to work after recovering from gunshot wounds. His wife has left him, and his partner, Matt "Pretty Boy Floyd" Tyler, has been assigned a new partner. A serial killer is on the loose, which might be just the diversion Dickie needs. When he and Floyd are reunited to hunt the killer, all seems right in his world—until the veteran detectives discover that Dickie is next on the killer's list.
Door to a Dark Room travels beyond the yellow tape into the hearts, souls, and tormented minds of those who hunt evil.
Order Now!
About the Book
Epigraph:
Every scene had its story, and its secrets. The secrets were what kept me awake at night, thirsting for answers. Though mostly insatiable, I fed the cravings like an addict, no matter the cost. The fix was always more death. A fresh kill. A new crime scene. Another story that needed to be told and heard. To inhabit a newly christened sacred ground and allow my mind to drift beyond the immediately tangible. To feel the presence of spirits whose secrets swirled, whispering clues for those who listened closely.
Reviews from beta readers:
"Like too few great reads, this one is experienced rather than read. It sucks you in and holds you . . . the characters are fallible and real. I speak from having known them; every cop will." – Deac Slocumb
"You've written an excellent book. It moves along well, the chapters are well developed, and it has more twists than a mountain road." – Claude Farris
"I finished the book in one day. I can honestly say that as much as I love the first book, I loved this one even more. It will appeal to both the seasoned officer and the layperson who loves crime drama. It draws you in and holds your interest." – Moon Mullen
Other Books in "Dickie Floyd Detective Series"
Preview
Disclosure of Material Connection: Some of the links in the page above are "affiliate links." This means if you click on the link and purchase the item, I will receive an affiliate commission. I am disclosing this in accordance with the Federal Trade Commission's
16 CFR, Part 255
: "Guides Concerning the Use of Endorsements and Testimonials in Advertising."